Hosting Subversion on Webfaction
Recent projects at work have finally led me to incorporate Subversion into my Django development workflow. Once I saw the light, I wanted to manage my personal and client projects with the same efficiency, but hesitated to sign up for SVN hosting services on my own dime. Turns out I could add SVN hosting to my existing WebFaction account.
WebFaction provides a screencast for adding SVN and Trac, but I don't need the Trac features, and prefer my tutorials in text and images. The following steps walk through the easy process of hosting SVN on WebFaction.
Create new application of type 'Subversion'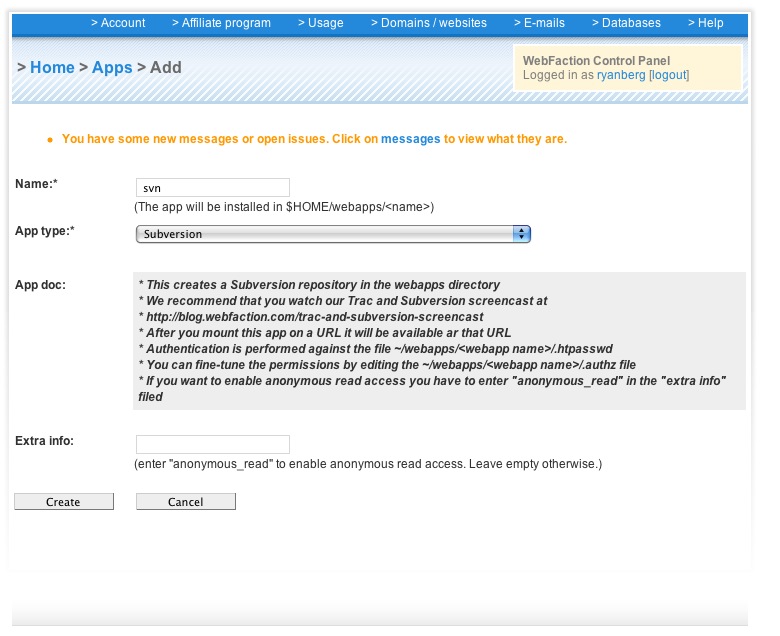 Set up an svn subdomain for yourdomain.com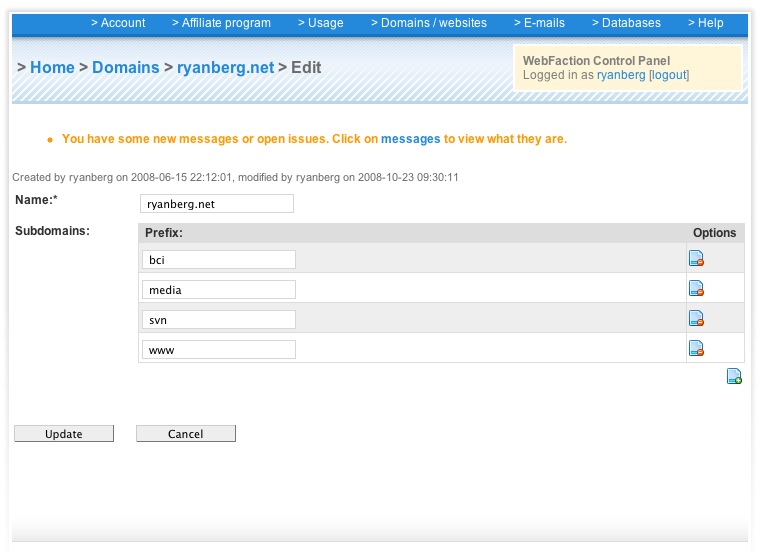 Create website attaching svn app to svn.yourdomain.com at path using https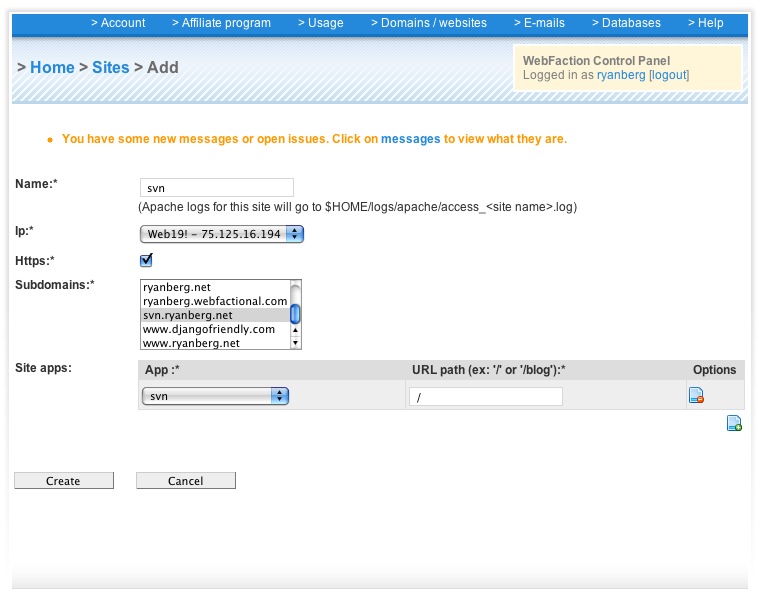 Login via ssh to your WebFaction account, then change directories to the svn app you created.
Use the 'htpasswd' command to create your user and password, with syntax: htpasswd .htpasswd username
Enter your password and verify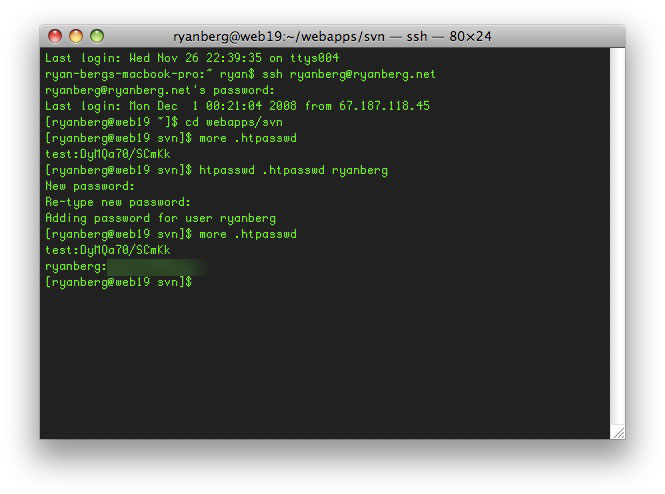 Delete the test user from .htpasswd in the text editor of your choice.
You can now access your SVN repository at https://svn.yourdomain.com and manage as many projects in there as you'd like.